A Problem Shared…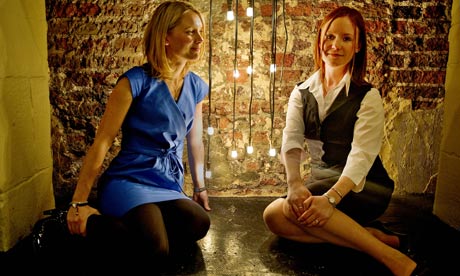 I speak to PRN associates every week who want to continue their careers without having such a long hiatus to bring up children that it will prevent them from re-entering the PR profession. Usually, despite govt-backed schemes to encourage longer paternity leaves and balancing out division of labour between the sexes, these are women. Traditionally, PR is not well suited to part time working as clients expect their PR consultant to be on hand to discuss a strategy or respond to a crisis at any time. This doesn't fit with childcare provision which has to be pre-booked and very structured. This is why many people go freelance and join our network, finding it easier to arrange to work with clients on their own terms.
On the other hand we regularly hear from clients – in-house and agency – who need to enlist senior support during a busy time and can't find exactly the skills and experience they need on the open market. I believe more companies should be open to job shares. By hiring two people for say three days a week each, with one 'crossover' day, they'd realise so many benefits:
– Someone on call to the client (or the business, if in-house) at all times
– No more issues when the only person doing the job has to take time off to care for sick children off from school or nursery
– For only a slightly higher investment, companies would get two people working hard to demonstrate value with energy and commitment
– Greater choice of employees through attracting first rate candidates looking for true flexible working
– Better staff retention and talent management
– A reputation for innovation in the industry
– Two brains are better than one!
Obviously it's essential that the people sharing the role have complementary skills and their personalities are well suited. I confess I'm biased as George and I have run a very successful job share since setting up The PR Network in 2005. Our experience shows that with some sensible ground rules and working practices such as weekly handovers in place there's no reason why our industry isn't perfectly placed to pioneer formal job sharing in the UK. We put the challenge out there!